News and Prayer for the Persecuted
ISIS Terror Group Declares Caliphate in Iraq, Syria; Nails 9 Men to Cross for Rebellion
The Islamic State of Iraq and Syria (ISIS), declared the seized land in Iraq and Syria a caliphate (Islamic State). Many Christians and other minorities are being severely punished for any act deemed a rebellion. With a rise in extreme intolerance, many have fled to neighboring cities for shelter. Those who cannot flee are subject to this extraordinary violence. The group also nailed nine men to a cross in Syria as punishment for rebellion.
Pray

for the protection of our Christian brothers and sisters as they flee for shelter

Pray ISIS will be brought to justice for their crimes against humanity and God's

children, and their works against our Heavenly Father will meet swift failure

Pray for

the renewing of strength for our brothers and sisters in Iraq and Syria during these dark hours
North Khartoum Church Reduced to Rubble as President 'Islamizes' Sudan
Sudanese authorities demolished the Church of Christ in Bahri (North Khartoum) in ignorance of an appeal by that church's pastor to delay the demolition until after the rainy season. The church, which boasted 600 congregants, was destroyed for its "shanty" construction; however, a similarly constructed mosque that shares the same land plot as the church remains unharmed. Other churches, Christian schools and training centers have been forcibly closed and demolished by the reigning regime, which came to power in a 1989 military coup.
Pray

for an end

to religious intolerance in Sudan and for peace in their nation

Pray

for the uplifting and renewing of the members of Church of Christ

Pray

for the protection of Christians in Sudan who risk their lives daily to worship God
North Korea: US Tourist to go on Trial After Leaving Bible in Hotel Room
Two US citizens are to go on trial in North Korea, charged with "perpetrating hostile acts" against the state. Jeffrey Fowle was detained after leaving a Bible in his hotel room, while Matthew Miller supposedly tore up his tourist visa seeking shelter in the DPRK. Without diplomatic ties, they may face a sentence similar to Kenneth Bae, a Christian missionary, sentenced to 15 years hard labor in April 2013.
Pray

for the safe and quick release of Jeffrey Fowle and Matthew Miller

Pray

for the uplifting and comfort of our Lord Christ to come upon the families of the persecuted

Pray

for the safety of believers worshiping in underground churches in North Korea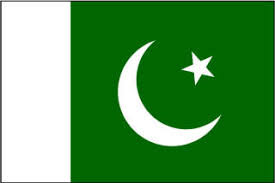 Pakistan Halts Christian Exodus; Sri Lanka Detains Refugees
Pakistani authorities illegally removed one thousand "persecuted" Christians from fleeing Pakistan and hundreds of Christian asylum seekers have been detained in Sri Lanka, a source told BosNewsLife. Local media in Sri-Lanka reported that the Immigration and Investigation police have a joint operation against Christian asylum seekers and are deporting them for "anti-state activities" in India and Pakistan.
Pray for

the swift and safe release of all detained Christians seeking asylum

Pray

Pakistan and Sri Lanka will rise above intolerance and bring equality to the people

Pray

the Spirit of our Lord will comfort our brothers and sisters and bring them to His victory
Some Denominations Unaffected, Others Hindered by Russia's Control in Crimea
6/27/2014 Crimea (Forum 18)
Though not every denomination has been equally or severely affected, Russia's annexation of Crimea has resulted in various hindrances and obstacles for several religious communities. Clergy fleeing the initial turmoil of the region seems to have slowed, but several Greek Catholic priests entering the region were informed that they could only stay for three months at a time, with one month between each visit. Russia's demand for all religious communities to re-register under Russian law will likely prove burdensome to smaller and less-established religious communities who may not be able to meet registration requirements.
Pray f

or the provision of a safe place of refuge for the clergy

Pray

for the protection and safety of Christians in Crimea during this time

Pray

for revival in Crimea
USA: Christian Teacher Forced to Remove Bible Notes from Behind Desk
Judge Leslie G. Foschio, has ruled that a New York school's removal of Christian items from Joelle Silver's classroom was legal. Silver argued that while Christian items were removed from her class, a social worker at the school is allowed to display materials that "promote the gay rights agenda and an anti-Christian activist organization." Foschio concluded the lawsuit could advance regarding equal protection.
Pray

for a renewing in strength as Joelle Silver stands not just for her rights, but the rights of all Christians in the United States

Pray

Silver's voice is heard and many will follow her example and not be silent in the midst of pressure

Pray

this battle will bring Christ glory and open the eyes and hearts of believers and non-believers