News and Prayer for the Persecuted
Christians In Sri-Lanka Criticize Creation of Religious Police Unit
Announced by President Mahinda Rajapaksa, the Sri-Lankan government has set up a "religious police unit" in response to the increasing religious intolerance against minorities by Buddhist extremist groups. Representatives of Sri Lanka's Christian clergy told AsiaNews that the government's decision to set up a new police unit to investigate and solve religious disputes is "useless" and "misleading."
Pray

for the renewing of physical and spiritual strength for our brothers and sisters

Pray that

that Sri-Lanka will begin to protect its religious minorities

Pray

against the attacks of Buddhist extremist groups
More Than 300 Reported Dead After 12-Hour Boko Haram Raid on Nigerian Border Town
Early reports estimate more than 300 innocents dead following the raze and arson of Nigerian border town, Gamboru Ngala, by Boko Haram Militants Tuesday night. The extremists opened fire on a marketplace and the town for 12 hours, setting houses ablaze and shooting those who tried to escape. The attack and casualties were confirmed by Borno state information commissioner Mohammed Bulama.
Pray

for the safety and speedy return of the kidnapped girls

Pray

the extremists will end their attacks on Christians and all Nigerian people

Pray our merciful God will bring peace to Christians in Nigeria
U.S. Announces Plans to Send Military and Law Enforcement to Nigeria to Assist Finding Abducted School Girls
In reaction to 276 abducted schoolgirls still missing in Nigeria, President Obama called these abductions "outrageous" and "heartbreaking.'' Obama also told ABC News, "We've already sent in a team to Nigeria. They've accepted our help through a combination of military, law enforcement and other agencies who are going in, trying to identify where in fact these girls might be and provide them help."
Pray for the safe return of the 276 abducted schoolgirls
Pray

God will place his ministering spirit upon the children and the families

Pray

for the protection of the U.S. Military and Law enforcement as they hope to bring a swift end to this tragedy
Syrian Government Says Maaloula's Christian Sites Sacked By Rebels
An official report issued by the Directorate General of Antiquities and Museums (DGAM) for the Rif Damascus governorate revealed the destruction inflicted upon the city of Maaloula and Christian sites. Destruction consisted of destroyed altars, removed and burned crosses, searched for treasures under altars and in tombs, and searched among the remains of monks and nuns.
Pray our Lord will bring swift justice in this case

Pray our brothers and sisters will no longer fall victim to these rebels

Pray that God will heal not only the Christians,

but also the nation of Syria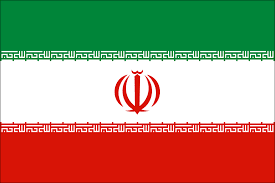 Iranian Christian Prisoner Remains on Hunger Strike
According to Mohabat News, it has been more than 35 days since this Iranian Christian prisoner started his hunger strike due to protest a court ruling on his case and the cases of his Christian fellow prisoners. Knowledgeable sources reported that after finding out about Mr. Hakkani's hunger strike, prison authorities put him in solitary confinement and banned him from contacting or visiting his family.
Pray for the renewing in strength for Mr. Hakkani during this trial
Pray for his quick release, along with his fellow Christian prisoners
Pray for Mr. Hakkani's health during his hunger strike
Wrongfully Imprisoned Chinese Pastor Continues to Receive Unfair Treatment in Court
The trial of detained Pastor Zhang Shaojie in central China's Henan province resumed on Tuesday with new defense lawyers in place. The lawyers requested 10 witnesses be summoned to the hearing but the judge rejected the request. "Compared to last time, they are more resolute and not friendly. My father [would] say something in court, but he was always interrupted." Zhang Linxin, Zhang Shaojie's daughter, said.
Pray

for the health, fair treatment and trial of Pastor Zhang Shaojie

Pray

for his congregation's his release

Pray

for God's favor and provision over this case
Thank you for caring for the persecuted.

"Speak up for those who cannot speak for themselves, for the rights of the destitute."

- Proverbs 31:8
GIVING MADE EASIER!
ICC offers the ability to automate your monthly gift!
You can sign up to be a monthly supporter of the persecuted through a monthly credit card
transfer via our Web site. Your automated recurring gift will help us plan, build, and serve
the persecuted with greater confidence. Thank you for your ongoing commitment to serve
our persecuted brothers and sisters.

You can sign up for recurring gifts or make a secure online donation by clicking here.
ùùùùùùùùùùùùùùùùùùùùùùùùùùùùùùùùùùùùùùùùù