News and Prayer for the Persecuted
Coordinated Bomb Blasts Tear Through Jos Central Market, Killing 118,
Days after Boko Haram declares Jihad on Christians, the suspected Islamic extremists set off two bombs in the city of Jos where the majority of shops are Christian owned. The National Emergency Management Agency said at least 45 people were wounded and 118 bodies had been recovered.
With the kidnapping of more than 300 high schools from Chibok still unresolved, President Goodluck Jonathan stated the attacks are "cruel and evil" and a "tragic assault on human freedom."
Pray o

ur Lord and savior will bring healing and His comforting touch to all injured and those suffering loss

Pray

those responsible for these atrocities see the evil of their ways and come to the know our Lord and Savior

Pray

God will protect our brothers and sisters in the faith and give them strength through this storm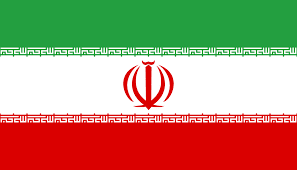 Saeed Abedini, American Pastor Imprisoned In Iran, Beat In Hospital, Family Charges
Pastor Abedini, an Iranian-American has been imprisoned in Iran and sentenced to eight years for his faith. He had been sent to a hospital to receive much needed treatment. On Tuesday, guards beat Saeed and forcibly transferred him back to the prison. It is unclear the reason for this change in treatment. One of the guards made comments of relation to negotiations surrounding Iran's nuclear program.
Pray for the spiritual and physical healing of

Pastor Abedini

Pray

God will anoint Abedini's family in His comforting and faithful love

Pray for Saeed's immediate release
Texas: Christian Ordered to Remove Ten Commandments from Property
5/16/2014 United States (ONN)
Liberty Institute is fighting for the constitutional rights of Jeanette Golden, a Christian woman in Hemphill, Texas, who has been ordered by the Department of Transportation to remove the Ten Commandments sign from her property. Attorney Mike Berry explained, "It looks like they're just banning her sign, but they're allowing other types of commercial signs; that would also be unconstitutional as viewpoint discrimination." Liberty Institute has given DOT 60 days to recant this action.
Pray

tor God's victory to anoint Jeanette Golden and the stand she has made in His great name

Pray the DOT will recant the order for Golden to remove the sign
Pray

God will guide Liberty Institute with His wisdom and knowledge in this case
Senators Call on Secretary Kerry to Grant Political Asylum to Mother Sentenced to Death
U.S. Senators Roy Blunt (R-MO) and Kelly Ayotte (R-NH) drafted a letter to Secretary of State John Kerry urging him and the U.S. Department of State to grant political asylum for Meriam Ibrahim, a pregnant Sudanese Christian mother, who has been sentenced to death by her government for marrying a Christian, and refusing to renounce her religious beliefs.
Pray John Kerry and President Obama will help bring a speedy resolution
Pray

God's comforting touch will be upon Meriam Ibrahim, her unborn child, and her son and husband

Pray

for the immediate and unconditional release of our sister Meriam
Muslims Stone, Attack Christians at Church Near Bethlehem
Christian Arabs of the village of El-Khader in Bethlehem were attacked by local Muslim extremists. "When they were asked to leave, one of them stabbed a Christian man. He was hospitalized. Several then started throwing stones. 7 or 8 Christians were injured. The police didn't show up for an hour." Lela Gilbert reported to CAMERA. Along with Christians, Jews were also savagely attacked with stones and firebombs in several incidents.
Pray for the recovery of those injured in the attack
Pray the attackers will be brought to justice
Pray God will heal, protect and deliver His people and holy land
Chinese Government Limits Online Selling of Christian Books
In continuation of China's campaign to demolish "illegal structures," in Zhejiang province, persecution has spread to the web. Taobao.com, a Chinese site similar to eBay and Amazon, was ordered to remove all religious books from the site."Taobao.com's service of purchasing Christian books from overseas has been forced to stop," one Christian said.
Pray

the Chinese government will rise above this intolerance and restore the rights of not just Christians, but to the people

Pray God will guide and bless the individuals and small businesses who boldly supply his word
Pray

our brothers and sisters will be strengthened in their faith to keep sharing the word regardless of materials
Thank you for caring for the persecuted.

"Speak up for those who cannot speak for themselves, for the rights of the destitute."

- Proverbs 31:8
GIVING MADE EASIER!
ICC offers the ability to automate your monthly gift!
You can sign up to be a monthly supporter of the persecuted through a monthly credit card
transfer via our Web site. Your automated recurring gift will help us plan, build, and serve
the persecuted with greater confidence. Thank you for your ongoing commitment to serve
our persecuted brothers and sisters.

You can sign up for recurring gifts or make a secure online donation by clicking here.
ùùùùùùùùùùùùùùùùùùùùùùùùùùùùùùùùùùùùùùùùùùùùùùùù